Australia's largest metal processor of CORTEN Metal
Bending, folding and laser processing to 9000 mm long panels.
We create structural and sculpture features, including landscaping and water features, fire cauldrons, wall cladding and planters.
Special Corten large and oversize materials in stock.
Special Feature Doors
Staircases
Art and Wall Feature Panels
Laser Cut Panels
Full Range of Planter Boxes
Garden Edging
Water Features
Cladding Systems
Product Guide & Special Orders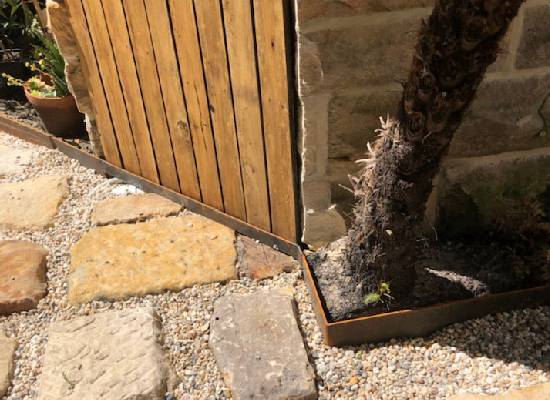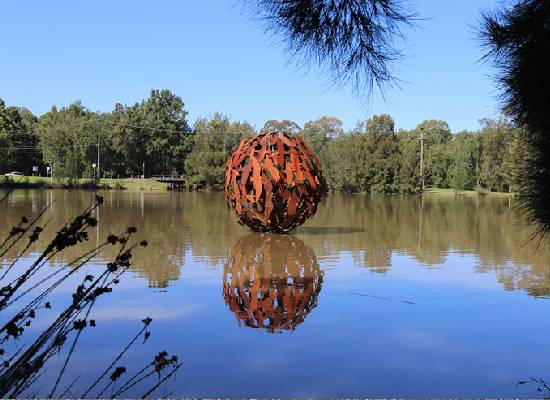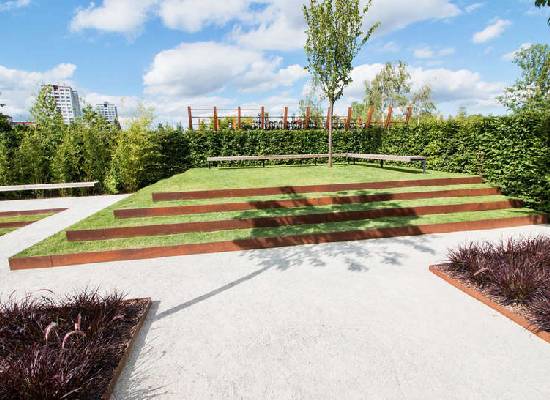 Corten Steel Panels
Your decades-long partner for top-quality corten metal steel panels in Australia.
Special Build has been offering a wide service range of diverse structural steel requirements for Australian clients for three decades. Among our most significant productions are high-tensile strength corten steel panels for any size of structural projects, may it be a massive wall or a tiny garden planter for your landscape design completion.
Basics on Corten Steel
Weathering steel, most commonly known as corten steel, has made its mark way back in the 1930s when it is mostly utilised for rail cars. It has evolved and is now often incorporated for large outdoor structures, such as bridges, roofs, and walls.
Corten steel panels are also popular because of their unique appearance, usually golden brown and dark orange, perfect for diverse weather conditions. A rustic layer will eventually coat the surface over time, thus giving it its unique and attractive colour. The stable rustic coat suitable for any weather conditions sets corten steel panels apart from thin and mild steel.
This "rusting" quality of corten steel is unlike standard steel, which doesn't protect or seal the surface but will eventually flake. As for corten steel's rusting process, this is a natural part of creating that protective layer. That is why corten steel for a garden edge is as attractive-looking as it is reliable in strength and longevity.
Business owners often opt for corten steel panels since installing them will not require you to paint your projects' surfaces repeatedly.
Why Choose Us?
For your projects requiring advanced engineering, most especially when they are complicated and in need of intricate detailing, our team at Special Build is always up for the challenge. Along with our top-notch product designs and skilled staff, we manufacture our metal materials using only best-in-class equipment.
Our team of experts will fully coordinate with you for any of your design specifications to ensure that your concept is brought to life precisely. As a metal folding shop servicing for decades, we have been able to leave long-lasting impressions to our clients since we thoroughly invest in every project we make, from designing to installing structural and other artistic features.
What We Offer
Our services indeed come with aesthetic designs, and we also make sure that they can withstand possible wetting and heating problems due to a mixture of weather conditions, particularly rusting on the corten steel panels that we produce.
Special Build is also one of the largest processors of corten metals in Australia, offering our varied metal structure services to different clients, including architects, government agencies, and other establishments requiring solutions for their complex engineering design needs.
With us, you will be relieved of the hassle of typing "corten steel fabricators near me" into the Google search box. We are a very accessible and one-call-away metal shop here in Australia!
Our corten steel panels are suitable for any establishments and other ornaments you aim for your landscaping project. The thickness range of our unique corten materials in stock is from 3 mm to 12 mm. Other services we offer include wall cladding, landscaping, creating water features, fire cauldrons, and planters.
Aside from these product features, we guarantee you excellent durability for all our panels. It goes without saying that we manufacture them by considering how important it is for our customers to make informed and long-term investments.
The corten steel panels you will purchase are perfectly made for outdoor use, thus assuring you that they increase tensile strength over time as they are repeatedly exposed to its environment's ever-changing atmosphere.
When you partner with us, not only are you assured of long-lasting metal products, but you will rest easy knowing that we produce everything with accuracy and precision. This means that we take pride in delivering the corten steel panels you need with a faster turnaround time. As master tradesmen, we fully consider how time is of the essence for any establishment.
Turn Your Creative Concept into a Reality!
When it comes to your corten steel panel needs, Special Build has got what you're looking for. Be it having unique and attractive corten steel planters in Australia for your gardening project or landscaping ornaments or needing sturdy corten steel panels for your roof buildings and other wall establishments; we have it all covered.
If you ever find yourself seeking only the best fabricators of corten metal steel here in Australia, established and consistent in delivering high-quality products and services, stop by Special Build. We make sure that our expert advice heightens your creative imagination. Feel free to connect with our crafty staff today for further information on our available corten steel panels.